If you're searching for the perfect spot for your family's summer vacation look no further than classic and kid-friendly Kure Beach. Known for its spacious, naturally beautiful beachfront, Kure Beach offers the perfect place to relax, reconnect with nature and keep the kids entertained outdoors.
Cast a Line 
Novices and avid anglers alike will enjoy casting a line from land or sea to capture the catch of the day. Grab your gear and head to the Kure Beach Fishing Pier to see who can bring home the biggest fish, or take a stroll down the 711-foot pier to enjoy spectacular views of the Atlantic Ocean. 
For an offshore adventure you're sure to remember, head to the nearby Carolina Beach Fishing Center and Marina to set sail on a private fishing charter with an experienced captain.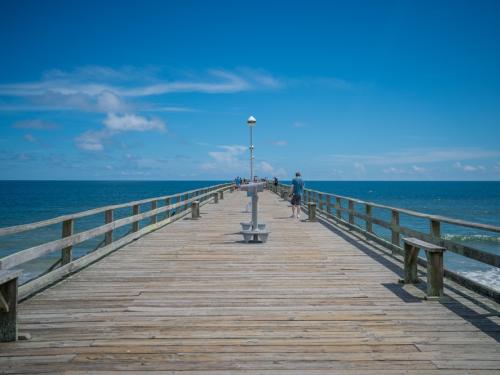 Kure Beach Pier
Island Escape 
Let your worries slip away at one of Kure Beach's scenic island oases. Rent a one- or two-person kayak from Kayak Carolina and paddle out to Shark Tooth Island, where adults and children alike will enjoy searching for seashells and shark teeth buried in the sand. You can also visit Zeke's Island Reserve, one of the most important shorebird habitats with tidal flats, salt marshes, dunes and ocean beaches to explore. 
From ocean to river, Fort Fisher State Recreation Area offers six miles of undeveloped shoreline and shaded trails for hiking among its 288 acres of wide-open space. Purchase a day pass and take your four-wheel-drive vehicle for a ride along the sandy shore and find the perfect place for a scenic picnic lunch.
Outdoor Adventures 
Experience education and fun as you discover the coastal history of Fort Fisher State Historic Site, the home of the Civil War's first amphibious battle. Kids will be fascinated by the gigantic Fort Fisher earthworks and cannon, and adults will enjoy relaxing under the shade of gnarled live oak trees. 
For more summer fun in the sun, pack up the whole family and head to Joe Eakes Park for a round of disc golf or bocce ball. Four-legged family members will especially enjoy the Gurney Hood Barking Lot dog park, where they can romp around all afternoon.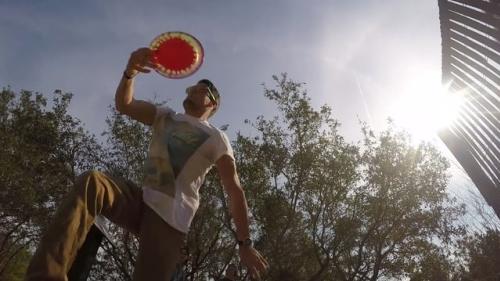 Joe Eakes Park Disc Golf Course  
Savor Island Flavors 
What's a beach vacation without indulging in some of your favorite island flavors? From coastal cuisine to juicy burgers and Italian fare, there's something for the whole family in Kure Beach. 
Dine on delicious curbside takeout from Freddie's Restaurant, Kure Beach's Italian staple offering pizza and pasta dishes that will satisfy your carb cravings after a long day. Dine al fresco at Jack Mackerel's Island Grill to feast on Caribbean-inspired seafood specials, or savor seafood specialties on the patio at Big Daddy's Restaurant.
Beach House Burgers, located next to the Kure Beach Fishing Pier, is the perfect stop for a seaside lunch to go. Or, stop into Ocean View Restaurant for a homestyle breakfast or their signature fried chicken.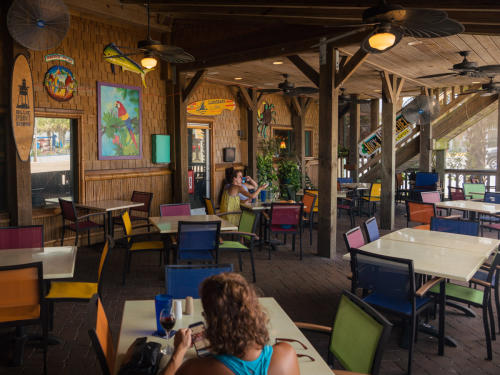 Jack Mackerel's Island Grill Outdoor Patio   If a week-long vacation is too long, find getaway ideas for a quick road trip to our small beach town.