Explore North Carolina's small wonder to discover wildlife, natural wonders and local cuisine. Read on to discover why a getaway to Kure Beach should be at the top of your bucket list: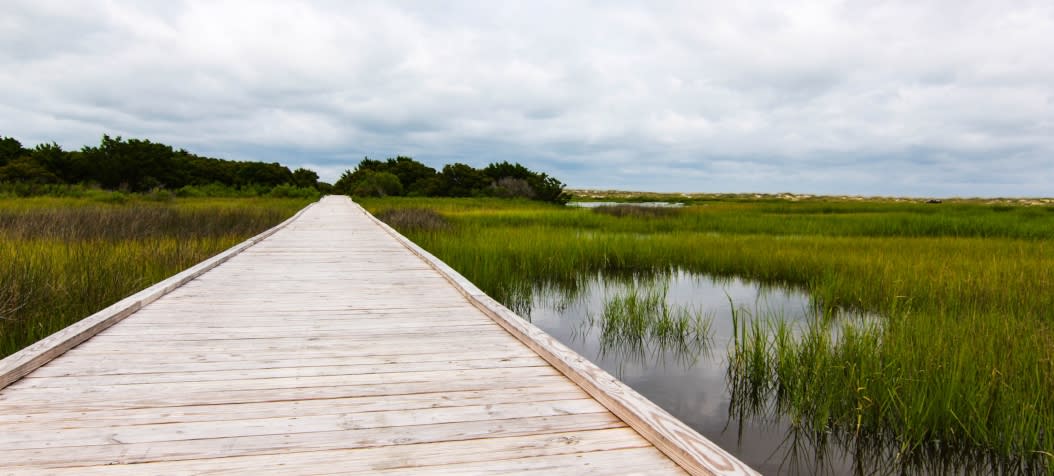 With a trip down the road to Fort Fisher State Recreation Area, visitors can experience scenic hiking trails, the coquina rock formation and their own hidden sanctuary within the Maritime Forest. If the whole family is in town, grab a classic lunch next to the Kure Beach Fishing Pier at Kure Beach Diner, then check out the Boogie in the Park Concert Series at Kure Beach's Ocean Front Park for a relaxing evening of waves and music.
Experience history and a little adventure with a dive to historic shipwrecks including North Carolina's first heritage dive site, The Condor. Then, play pool and get to know everyone at Bud & Joe's Sandbar, a local favorite where it's been okay to "Get Stranded at The Sandbar."
If you are seeking peace and tranquil views, there are plenty to see here. Wildlife enthusiasts will love kayaking through salt marshes and estuarine reserves like Zeke's Island Reserve where you'll find a lagoon-like intertidal complex and shorebird habitats. If you're looking for a casual night out after a day of exploration, you can catch live entertainment at Big Daddy's Restaurant.