Traveling alone is the travel trend that invites solo explorers to step back, relax and enjoy their own time in their own way, so why not start planning your next getaway to Kure Beach? A solo getaway is a great way to treat yourself, set your own schedule and handpick activities and attractions that fit your travel style. Kure Beach's coastal views and serenity are the perfect settings for your personalized adventure.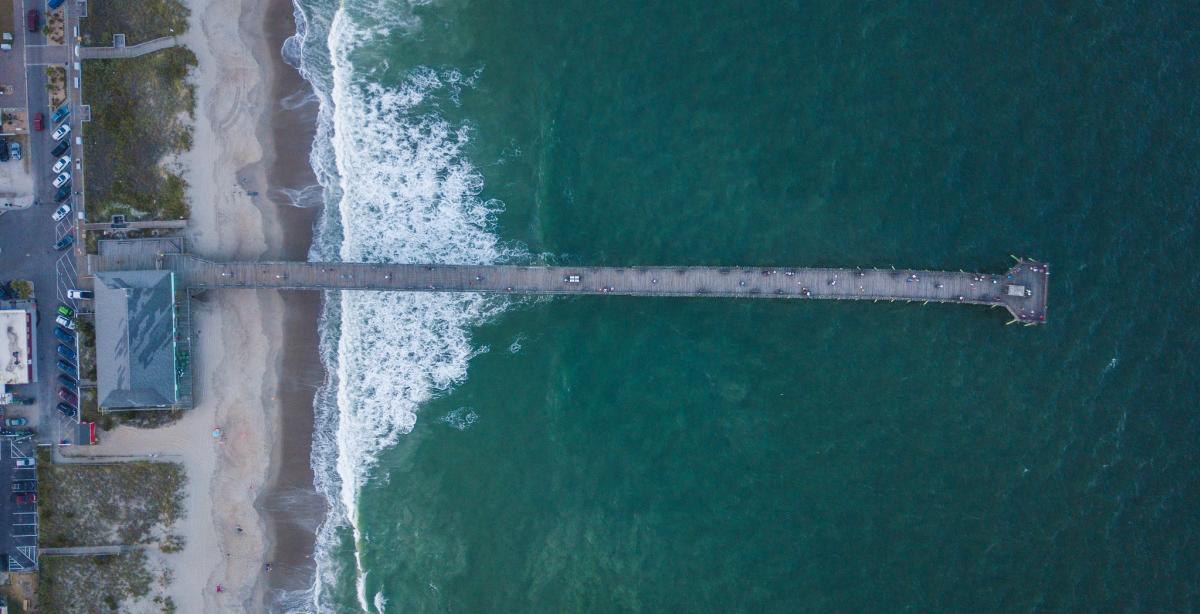 Coffee and Cuisine
Solo visitors should swing by Happy Hippies Java Hut for a caffeine fix made from North Carolina roasted coffee beans, or try the local shop's Mermaid Magic, a secret family recipe espresso-based drink that will fuel and sweeten your morning. Enjoy your beverage with an ocean sunrise view from the Kure Beach Fishing Pier or Ocean Front Park, both of which are located nearby.
For a bite to eat, rise and shine with breakfast at the Kure Beach Diner. This timeless diner serves up Southern charm and delicious flavor, including offerings such as country ham biscuits, pancakes and other breakfast favorites.
Enjoy Italian dishes in an Irish pub atmosphere at family-owned Freddie's Restaurant. Indulge in one of the famous pork chop specialties or savor the authentic flavors of the Bolognese sauce used in the restaurant's famous lasagna.
Dive into Adventure
Venture into the water and explore wonders under the sea. Scuba divers and snorkelers can follow dive slates on a self-guided tour of North Carolina's first heritage dive site. Located at the southern tip of Kure Beach, the Condor was a Civil War blockade runner that ran aground on her maiden voyage to the area than more 150 years ago.
If above water is more your style, visit Zeke's Island Reserve during a tour with Kayak Carolina. One of the most important shorebird feeding habitats on the East Coast, visitors can glimpse species such as dunlin, black-bellied plovers, short-billed dowitchers, white ibis and great blue herons, among others.
Looking for the perfect fishing spot? The 711-foot Kure Beach Fishing Pier is one of the oldest fishing piers on the Atlantic coast and the ideal location for an afternoon by the water. Stop by the pier's Bait Shop and Store to stock up on the essentials, then cast your line into the beautiful waters below.
Calming Coastal Views
Kure Beach offers a variety of relaxing activities to accompany its beautiful coastal views. Take a walk on the beach or pack a picnic to enjoy on the sand at Fort Fisher State Recreation Area, where you can also see the coquina rocks at low tide. This unique rock formation dates back more than 12,000 years and is now home to animal inhabitants like sea stars, hermit crabs and conchs.
For a comfortable stay and a never-ending view of the water, Darlings by the Sea offers an intimate experience beachside.
Personalize Your Plan
Pick and choose from the above attractions and activities to create your ultimate solo getaway. Kure Beach offers a personalized experience that meets your vacation expectations, whether you're an adventurer, a relaxation seeker or both!